Define: Online backup solutions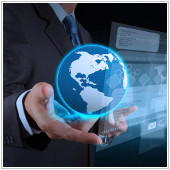 When it comes to backing up your important business data, there are many options available to your company. One of the increasingly common choices is to use online or cloud-based backups. Despite the popularity of these systems, there is still confusion over what exactly online backup is and the benefits it can bring businesses.

What exactly is online backup?
In a wide sense, online backup is a backup system where your files, folders, and even systems, are backed up to an offsite storage server over your Internet connection. Tech experts also refer to this service as remote or cloud-based backup.
When you back up your files and systems to an online solution, your files are stored off site, usually in redundant data centers. This means that should something happen to your files you can access the system via another computer and restore your backups onto that computer, as long as you have an Internet connection.
For many companies, this is arguably the most efficient form of backup, not because of the backup method itself, but because of the fact that your backups are stored remotely The chance your data will be accessible if your business faces disaster increase, as data can be recovered quicker than most other systems.
How do online backups work
Like most other technical systems out there, there are numerous varieties of online backups. Some of the most effective are image-based, which take a snapshot of a computer or server at a specific time and then upload this to the remote backup servers. This snapshot contains the whole system as it is and can be easily recovered.
Other solutions can be automated to back up specific files and folders, and run through a Web-based interface that can execute a backup from almost anywhere. Beyond this, many systems can be managed by a company like us. We can implement a system that works best for your company and your data, and then manage it so that your data will always be available when you need it. Should something go wrong, we can even help you recover your systems.
4 Benefits of online backup
Companies that implement an online-based backup have been able to realize the following benefits:
Decreased recovery time - Because your data is stored online, as long as you have an Internet connection you can begin recovery at the click of a button; there is no having to go find your backup, then figure out how to recover it. Most companies see a generally reduced backup recovery time when they implement an online system.
Increased backup reliability - Over time, physical systems break and need to be replaced, and this can happen at any time. Because online systems are managed by other companies, whose main job is to ensure backups are always available, you see increased reliability with these systems.
Decreased costs - Physical backup systems can be costly, especially if you have a large number of systems or a large amount of data to back up. Many online providers charge a flat monthly fee that often works out to be less costly than other solutions. Beyond this, you don't need to invest in physical backup solutions and the storage space to house and maintain these. As a result you should see lower costs.
Increased data availability - As long as you have an Internet connection, your data will be available. This means you don't have to worry about your offsite physical data being okay, if you have a problem or disaster strikes on your premises. With online services data is available when you need it.
If you would like to learn more about online backup, contact us today and let us reveal just how dynamic and effective our solutions can be. Don't wait until you have to face a backup issue to back up your vital data!
Published with permission from TechAdvisory.org.
Source.
5 Free or affordable business platforms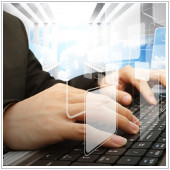 The beginning of a new year can be rather stressful and expensive for everyone, employees and business owners alike, with new plans and goals set in place right after long holidays. While it is great to start anew, it can be tough to justify or find the funds for new expenses, even if there is a real need. Instead, you may want to look for cost saving tools that can help improve business operations for less. To help, here are five free or affordable tools that can make your business life easier.

1. Canva

5 Commonly tracked sales metrics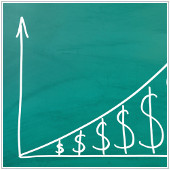 With the steady increase in the adoption of business intelligence suites and solutions by small to medium businesses, managers and owners have been able to take advantage of better data. One business function that has really benefited is sales. There are so many sales-related metrics to employ, it can be tough to actually pick the ones that work for your business. To help, here are five of the most common and most useful sales metrics.

A hacker's paradise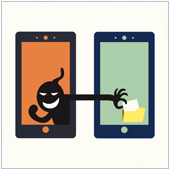 You may not want to rely on the Food & Drug Administration's (FDA's) app approval system: Roughly 90 percent of Android health-care apps have been hacked, and 22 percent of them were FDA-approved. That information comes from the latest State of Mobile App Security report from Arxan Technologies, which attributed the high rate to a lack of information, security training and resources in the health-care field.

Regin - how bad is it?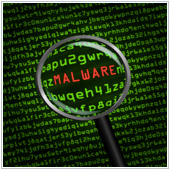 Spend even a small amount of time looking at the various massive malware threats out there and you will find that security experts are usually able to figure out who developed it, the intended targets, and where it is most prevalent. In early November, news broke about a mystery security threat called Regin that has been around for years, but which experts seem to know comparatively little about. Many business owners are worried about Regin, but should they be?