Datazen BI tool acquired by Microsoft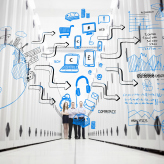 Microsoft just upped the ante on the business intelligence front once again by acquiring the three-year-old business intelligence and data visualization platform Datazen. The purchase increases Microsoft's hold on the business intelligence market, an area on which it is clearly already focused its free Power BI product for mobiles was released earlier this year. Every smart entrepreneur knows that business intelligence systems are critical to understanding and executing growth so, whether you are already a Datazen user or are contemplating the switch, here's what you need to know about Microsoft's latest move.

Datazen stands out from the business intelligence crowd in that the tool is built with mobile users in mind. The goal with the conception of Datazen, which was previously known as ComponentArt, was to create a user-friendly business intelligence product that balanced power, simplicity and a pleasant experience for the end user. The software is compatible with iOS, Android and Windows devices, and last year the firm released an update allowing offline use across all platforms.
The move means that Datazen now provides mobility to its users, allowing them to continue working with their business intelligence data wherever they are based and no matter whether they have an internet connection. Connected to the launch of offline capabilities, the same release also improved the synchronization process between the Datazen app and live data sources. This allows users to work with up to 100,000 records locally on any device, and enjoy immediate data retrieval.
In addition to Microsoft's wider push on business intelligence tools, the company is focused on specifically doing so with the cloud and mobile in mind. This forms part of the corporation-wide priority for innovation in mobile-first, cloud-first IT solutions, identified by CEO Satya Nadella last year. Microsoft says that Datazen's offering will complement that of Power BI and that, over time, the IT giant aims to integrate the two in order to bridge the gap between on-site and cloud-based business intelligence tools. Datazen is already optimized for Microsoft's SQL Server Analysis Services.
According to Datazen, its current users can continue to access and use all of its products in their current form. Microsoft has also announced that SQL Server Enterprise Edition customers with at least version 2008 can now access Datazen software at no additional cost. The company claims the move will bring Datazen's mobile data visualization and interaction possibilities to millions of business users globally.
Learn more about how to implement business intelligence to grow your company – call us today.
Published with permission from TechAdvisory.org.
Source.
4 things to ask if you aren't yet virtualizing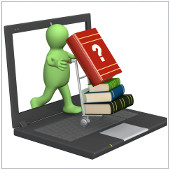 There's no question about it, powering your IT equipment costs money. But the real question is just how much money? If you've never taken the time to run the numbers, you may be in for a big surprise. That's why we've compiled four questions you need to ask yourself when you're considering virtualization.

Retain customers with email marketing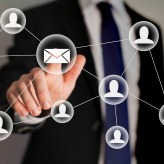 After designing your company's website, writing perfect pitch pages, and driving traffic to landing pages, you finally made a new online sale to a first-purchase customer. This customer has seen the value of your products or services. Why else would they purchase from you? But in addition to a nice increase in revenue, you also received a piece of information that could generate even more income: your customer's email address. Existing customers, their email addresses, and a good email marketing strategy are all you need to get repeat business. Here are some email marketing tips to retain your customers.

Conducting business continuity exercises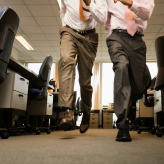 Unexpected disasters can completely catch your business off guard, and when they do you'll have a hard time trying to get things back in order. Most business owners are aware of potential problems, so they usually have a business continuity plan (BCP) already in place. But testing these plans to find loopholes and room for improvements is equally as important as creating one in the first place. That's why every BCP has an 'exercise' phase where the plan is put through a series of trials by the whole company. Here are some tried-and-true procedures.

Office Lens app now available on Android & iOS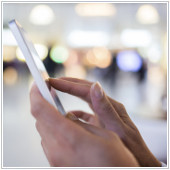 Have you ever needed to scan a document, but not had a scanner on hand? Well just think how convenient it would be if you could use your phone as a scanner instead? If you're a smartphone owner and regular app user, you're probably aware of the myriad of apps that can do this. What you may not know is that there's also a phone app out there that can not only scan a document, but also gives you the ability to edit the scanned text. It's called Microsoft Office Lens, and now it's available for iOS and Android. Here's what you need to know.