4 different types of malware: explained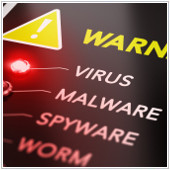 Over the decades of the internet's existence, cyber threats have evolved at a rapid pace. When once there were only viruses and malware to watch out for, now you have to protect your business from worms, trojans, ransomware and dozens of other online threats. But what's the difference between all of them? Let's take a look. Here are four of today's most common cyber threats and the tips you need to protect your business from them.

Malware
Malware is the short version of the word malicious software. And this is a general term that encompasses many types of online threats including spyware, viruses, worms, trojans, adware, ransomware and more. Though you likely already know this, the purpose of malware is to specifically infect and harm your computer and potentially steal your information.
But how do the different types of malware differ from one another? How can you protect your business from them? Let's take a look at four of the most common forms of malware below.
Virus – like a virus that can infect a person, a computer virus is a contagious piece of code that infects software and then spreads from file to file on a system. When infected software or files are shared between computers, the virus then spreads to the new host.
The best way to protect yourself from viruses is with a reliable antivirus program that is kept updated. Additionally, you should be wary of any executable files you receive because viruses often come packaged in this form. For example, if you're sent a video file, be aware that if the name includes an "exe" extension like .mov.exe, you're almost certainly dealing with a virus.
Spyware – just like a spy, a hacker uses spyware to track your internet activities and steal your information without you being aware of it. What kind of information is likely to be stolen by Spyware? Credit card numbers and passwords are two common targets.
And if stealing your information isn't bad enough, Spyware is also known to cause PC slowdown, especially when there is more than one program running on your system – which is usually the case with a system that's infected.
A common mistake many people make is they assume their antivirus software automatically protects them from Spyware. This is not always true as some antivirus isn't designed to catch spyware. If you're unsure if your antivirus prevents Spyware, get verification from your vendor. And for those that are already suffering from Spyware infestation, two programs that work wonders to clean it out are Malwarebytes and SuperAntiSpyware.
Worms – similar to viruses, worms also replicate themselves and spread when they infect a computer. The difference, however, between a worm and a virus is that a worm doesn't require the help of a human or host program to spread. Instead, they self-replicate and spread across networks without the guidance of a hacker or a file/program to latch onto.
In addition to a reliable antivirus software, to prevent worms from infecting your system you should ensure your firewall is activated and working properly.
Trojan – like the trojan horse from ancient greek mythology, this type of malware is disguised as a safe program designed to fool users, so that they unwittingly install it on their own system, and later are sabotaged by it. Generally, the hacker uses a trojan to steal both financial and personal information. It can do this by creating a "backdoor" to your computer that allows the hacker to remotely control it.
Similar to the other malware mentioned above, antivirus software is a dependable way to protect yourself against trojans. For further safety, it's wise to not open up suspicious attachments, and also ensure that your staff members aren't downloading any programs or applications illegally at the office – as this is a favorite place hackers like to hide trojans.
Curious to learn about other common malware that can cause trouble for business owners? Want to upgrade your existing network security system? Give us a call today, we're sure we can help.
Published with permission from TechAdvisory.org.
Source.
Boost employee efficiency with technology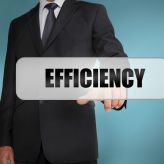 Technology has allowed businesses to get more work done with less time and expense. When properly implemented, it serves as a great tool that allows your employees to work remotely, collaborate more efficiently, and manage their time more effectively. If you want to thrive in today's competitive marketplace, you need to make technology work for you. Here are some things you can do to make your employees more productive.

Nanotechnology: the future of healthcare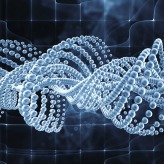 We've been hearing about nanotechnology for a while now, but it still seems a long way off. However, recent advancements in nanotechnology could revolutionize the healthcare and medical device industry, and change the landscape of healthcare delivery forever. Nanotechnology, the science of extremely small materials, holds the key to improving healthcare, from delivering drugs more effectively to providing better patient care and much more. You're truly missing out if you're not taking advantage of this groundbreaking innovation. Here's how nanotechnology could change healthcare for the better.

Data visualization mistakes to avoid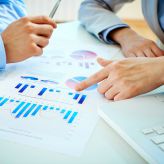 Data visualizations are common in business presentations today. They can provide us an overview of information and results in a simple and easily digestible way. Good data visualization helps users to understand data in order to make informed decisions based on the findings. Bad data visualization, on the other hand, will provide little to no value for readers and make complex data even more difficult to comprehend. With that said, you can present data in a better way by avoiding these common mistakes.

Selfie security is coming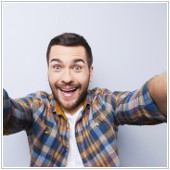 Log on to Facebook, Instagram or Twitter, or even simply take a walk in a city park, and one thing is clear: the selfie revolution is upon us. And now it looks as though this contemporary pastime is becoming more than just a social media trend. Major industry players are now using facial recognition technology to replace passwords as the new method of online identification. MasterCard is the most recent corporate bigwig to join the party.